Today at lunch we were talking about the primaries and how everyone was doing in the races. I was eating my lunch with my phone sitting on the table off to the side.
As our conversations continued, I picked up my phone and decided to check Google Now. There was nothing really out of the ordinary. As I scrolled, I saw this: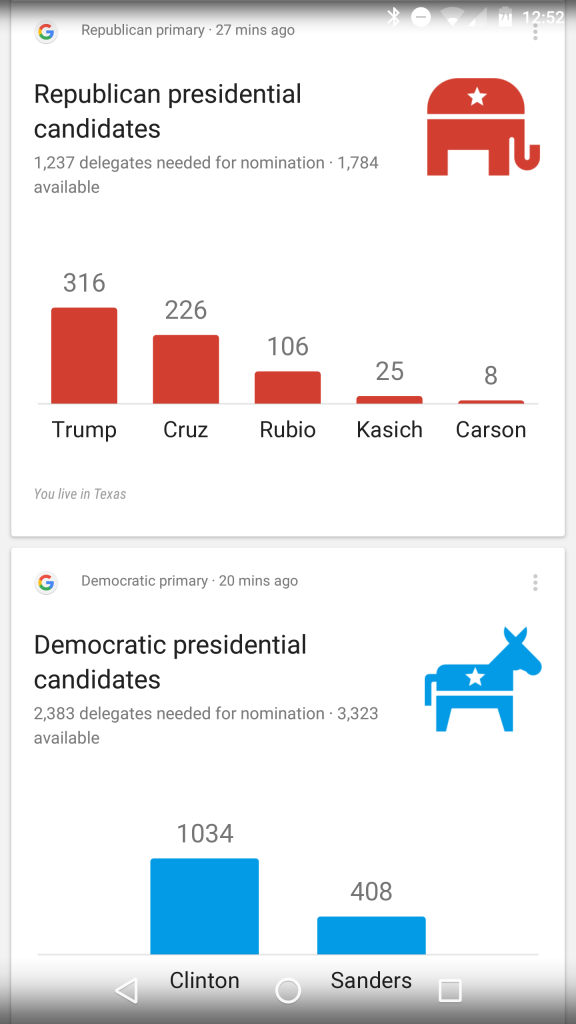 I thought how that's a strange coincidence, then brought it up to the lunch crowd and joked how my phone was eavesdropping on our conversation. We all laughed and continued the joke as I put my phone down.
A few minutes later, I went back in to Google Now and it had a tile titled "Is your smartphone listening to you?"
Wow!! Really?? Yes, it was there, but too bad I didn't screenshot it. After I clicked the link, then came back to Google Now and it refreshed, tile gone 😢
Coincidence?  I think not!
Read More →