It's that time of year again, and I know you're as excited as I am, VMworld has opened up the sessions to public voting!
There are TONS of sessions to choose from, and I submitted a handful listed here: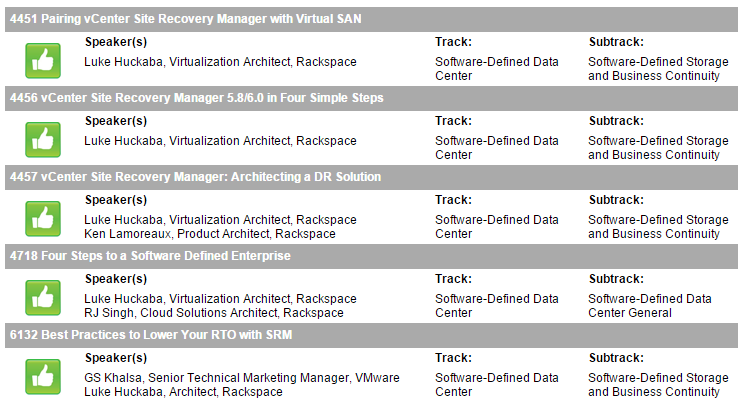 The last one is something special with GS Khalsa, so please vote for us!
If you like any of these and would like to see these presentations on the big stage, please vote for them!
Go to http://vmw.re/1Pj6Lcc and you can either search for my last name or session ID.